What has Motivates Somali President to Target HabarGidir ?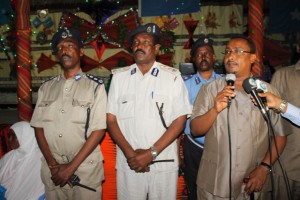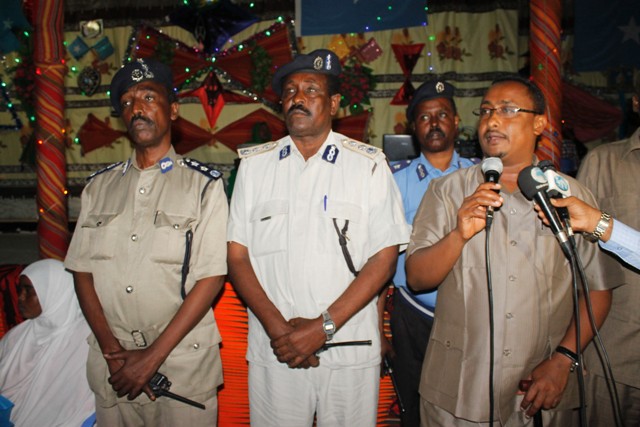 Habargidir.info- Over the last two weeks, tensions between two Somali rival clans shadowed the fragile peace and reconciliation process in Mogadishu, following government officials that were arrested illegally by the President's henchmen.
The new project, " Hurt Habar Gidir more" in Mogadishu and central Somalia is being driven behind the scene by Abgaal-Hawiye politicians and anti-Habar Gidir elements.
Farah Abdikadir told President Hassan if he fought Habar Gidir he would be re-elected 2016 and would gain the hearts and minds of Abgal tribe in his fight again the tribe.
They are igniting a violence in Mogadishu because they don't want a peace and co-existence between the two sons of Hawiye (Habar Gidir and Abgaal).
They also want to brainwash the international community by showing a bad image about Mogadishu to discourage Somali allies and friends that interested in to invest Somalia.
There are a list of accomplices including Ethiopia , Farah Abdikadir and United States of America.
U.S and Ethiopia regard Habar Gidir the ones that resisted against them during their fight in 1991 and 2007, therefore our enemy have already achieved 63 % of its plot.
President Hassan assigned the following guys to do his dirt work:  Chief of the Somali Police Force, Gen. Osman Omar Wehliye "Gas-Gas",Commander of the National Intelligence and Security Agency,Abdurahman Mohamud Turyare,The Mayor of Mogadishu and Governor of the Banaadir region, Hassan Mohamed Hussein "Mungab" and Gen. Abdullahi Moalim Nur.
The crackdown against Habar Gidir continues because these guys have already destroyed the tribe's properties, detained more than 640 Habar Gidir individuals, including officials in the Somali National Army and Journalists.
But the question is why Abgaal intellectuals don't denounce this barbaric actions against their fellow Habar Gidir-Hawiye?
Source: Habargidir.info
---
Shabakada Galgaduudnews.com Kala Soco Wararkii Ugu Danbeeyay