Somalia : Former NISA Commander Writes about Politically-Motivated Arrests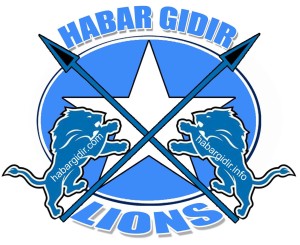 Former National Intelligence and Security Agency wrote about the detention of two police and National Security officials that are from same tribe-Habar Gidir. 
" The arrest of the two officials was politically-motivated and it is very disappointing," said Ahmed Moalim Fiqi.
The current NISA Commander Abdirahman Turyare detained Hasan Dahir Seed and Mahad Korow in connection with Hotel SYL.
" As far as I know, these two officials have been enduring for the protection of the nation from the terrorists in many directions. One of the detained official's father was killed, his sister was wounded and he was survived from a number of suicide attacks," he said in the letter
" He sent his mother and his brothers and sisters in exile following intimidation from the terror group , "
The other men along with his wife were targeted and his wife was killed but he survived from severe injury" he added.
Mr. Fiqi said  between those officials and Al-Shabaab was a fight and enmity.I doubt their arrest will encourage the militant and will discourage them and those in the line of duty.
"I hope that the justice will side with those heroes after a fair trial. I urge with the government to give them their freedom."
---
Shabakada Galgaduudnews.com Kala Soco Wararkii Ugu Danbeeyay