Somalia : Fears of Renewed Brutal Civil War
Fears of brutal civil war after president Hassan, NISA Commander Turyare and Deputy Attorney General, Ahmed Ali Abokar,dared to target officials from Somali tribes of Habar Gidir,Galjecel, Badi'ade, Isaq and Rahanweyn.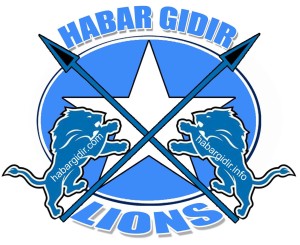 Meanwhile, they released their Abgal officials who were accused of the involvement of SYL hotel attack including Mohamed Mahamoud Ya'lahow and Ahmed Adow . And they did not arrest Ali Wasaye who was responsible for the security failure simply because he is from the president's tribe of Abgaal.
When army stationed commander in Hawlwadag district,Mohamed Mohamoud Yala'how convicted of the involvement of SYL attack.The Deputy Attorney General wrote a letter to be arrested Mohamed Dahir, an  Army station Commander in Hodan district and his deputy commander Bashir Gani. Ali Shine, a police commander of Eastern Section and Hassan Dahir Seed tetano ,a head of Intelligence operations ,who are all from Sa'ad, Ayr and Suleiban sub-clan of Habar Gidir-Hawiye.
General Mukhtar ordered the army to take time for rest after the Turkey delegation had completed their visit to Digfer Hospital and Villa Somalia and had returned to SYL Hotel.
According to former Security Minister Khalif Ereg, General Mukhtar told the army commanders on phone that the Turkey delegation arrived the hotel safely and they could  be given a time for the army to rest.Then General Madaale told the commanders that the army could take a time for lunch and would return their positions at 4 pm.
Ahmed Ali Abokor , who hails from a father from Abgal and a mother from  Suileban sub-clan of Habar Gidir had become a deputy Attorney General after Sharmarke Jirow, who hails from Ayr sub-clan of Habar Gidir was sacked from the post.
The deputy Attorney General did not only ordered the arrest of Habar Gidir officials but also ordered not to be given Shabelle Radio all the equipment  the government confiscated from its owner, Abdimalik Mohamud Yusuf, who also hails from Habar Gidir tribe.
Mr. Abokor also asked 10, 000 U.S dollar for the release of a Habar Gidir journalist, Mohamed Bashir ,a senior Shabelle Radio Producer.
However, what was a shame to the deputy Attorney general is when he asked MP Ano Noug to bear a false witness against the journalist by saying that the journalist wanted to kill a Somali MP named Ano nug.
---
Shabakada Galgaduudnews.com Kala Soco Wararkii Ugu Danbeeyay